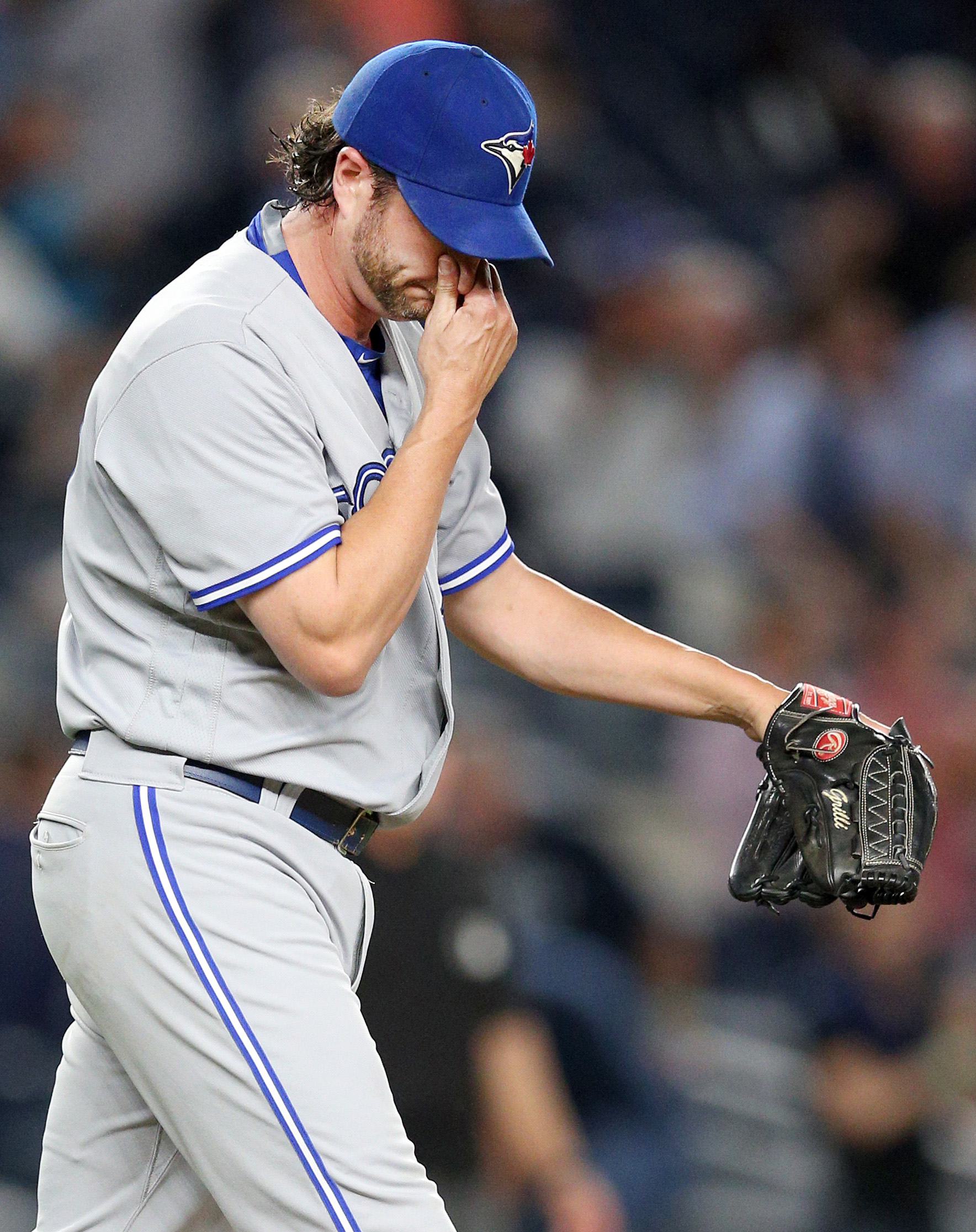 The inner armchair quarterback in me had me questioning the decision of Toronto Blue Jays skipper John Gibbons in sticking with reliever Jason Grilli during the 10th inning yesterday.
The Toronto Blue Jays lost the contest 4-1 in an extra frame at the hands of their division rival from Massachusetts in what turned out to be a great pitching duel between Marco Estrada and Chris Sale.
I am a generally huge supporter of Jays manager John Gibbons even when the skipper feels the wrath and brunt of the burden from unhappy Jays fans who yearn for small ball. I even authored an article earlier this week pledging my allegiance to Gibby during the team's dreadful start.
However, this time I think Gibby should have yanked Jason Grilli before facing either Andrew Benintendi or Mookie Betts with the game on the line. It was obvious Grilli was off after pitching on back to back days and the 40-year old was already over the 20-pitch count …
Read Original Post at
http://jaysjournal.com/2017/04/21/blue-jays-john-gibbons-dropped-ball-10th-inning/

Sports Media 101 searches and spiders for news it aggregates from across the web about your favorite sport or sports team. This article is originally posted at another site not affiliated with Sports Media 101. The portion of the article posted here is to provide a sample of the content available at the linked site. Please click the link to read the full article. Sports Media 101 does not claim any ownership to the content and all rights are retained by the original copyright owner.
Tags:
Aaron Loup
,
Analysis
,
Andrew Benintendi
,
Brock Holt
,
Chris Coghlan
,
Chris Sale
,
Dustin Pedroia
,
Jason Grilli
,
John Gibbons
,
Kendrys Morales
,
Kevin Pillar
,
Marco Estrada
,
Marco Hernandez
,
Mookie Betts
,
Pablo Sandoval
,
Sandy Leon